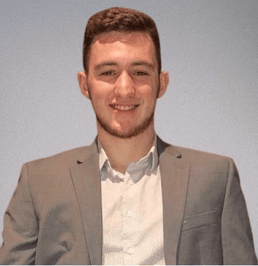 Grant is a sports and sports betting journalist who prides himself in his up-to-the-minute reporting on the latest events in the industry. A member of Virginia Tech's 2021 graduating class, he has quickly put together an impressive portfolio since moving to the professional world full-time.
Grant's favorite sports to cover are basketball and both types of football (American and soccer), and he is pushing written, audio, and video content. He has been employed by companies as highly regarded as Forbes and continues on a great trajectory in the industry.
When he's not on the clock, you can find Grant at the gym, looking for adventures, or hanging out with his family.